CapTouch Switch(Touchpad Switch) is comes with relay module, when the channels increased, or the distance in between the keypad and the relay module is increased, the cable management is complex.
To remove this trouble, the wireless connection is developed, it allow 200meter remote control distance in idea condition. see below an example, wireless remote control 16CH.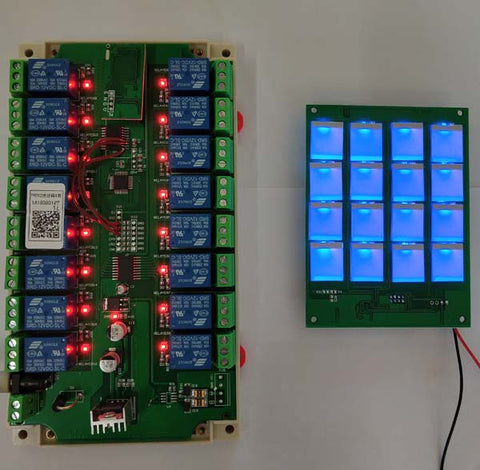 This product series is also allowed end user to add more touch keypad to control the relay modules.