TVOC CO2 HCHO PM2.5 PM10 Temperature Humidity Sensor All IN ONE is on sale for a while.
Further it. here we introduce All IN ONE FS0801.
It integrates electrochemical formaldehyde sensors, VOC sensors, laser dust sensors, solid electrolyte carbon dioxide sensors and temperature and humidity sensors. Here comes the specification.

Data can be displayed with demo reader.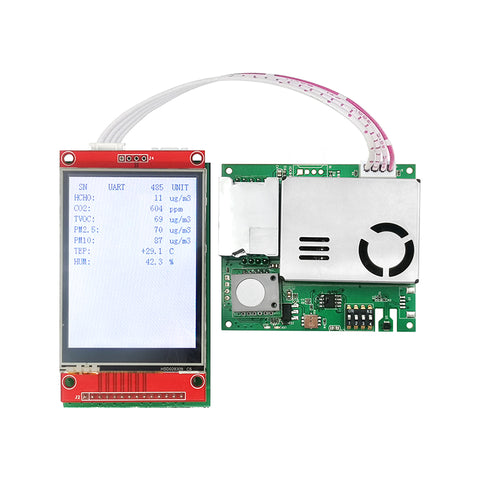 For more product details, pls contact sales@yanlania.com