---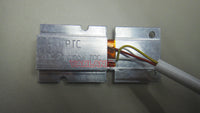 Pictured is an example of  tailor-made PTC Heater upon requested.
Product Name
24V 25W 70°C Ceramic Stone Aluminum shell
Client can advise your specification and then we can propose a cusotmized solution.
Below is an example of PCT drawing customized.
Pls feel free to send your enquiry to sales@yanlania.com for more information.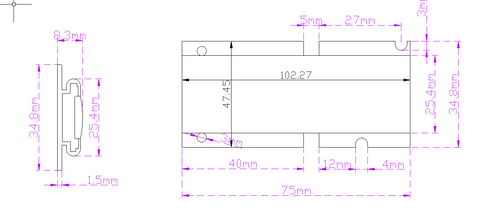 Feature
Ø Self-Temperature Regulating
Ø Inflammable, Safety and Reliability
Ø CE Approval
Application
Hair straightener,hair crimper, wax melting heater,vapor generator,humidifier,water boiler,liquid warmer,coffee warmer,polymer press-coating heater,hot glue gun,chocolate extruder,shoe dryer,hand/foot warmer,massager,physical therapy heater.
SKU

L/mm

W/mm

H/mm

Rated Voltage/V

Power/Watt

Surface Temp/°C

N/A
Note:Cable Length is 10-15cm as default
Attention For USe:
1.In consideration of thermal expansion, there should be some gap around the PTC heaters
2. For heaters of surface-electrified type, it should be aware that safety distance is necessary to keep away from body, metals and frost. Comparatively, the surface-insulation type is more reliable in safety.
3. When heaters connected to three-phase supply, the middle point should be connected with null line so that terminal voltage would not exceed due to imbalance of voltage.