---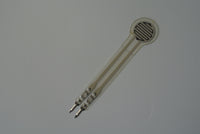 The price is for 10pcs/Lot
Features
When the sensor senses the external pressure, the resistance value of the sensor changes.
Application
Human computer interaction, intelligent robots, electronic medical devices, wearable devices (Intelligent insoles, etc.).
PN
LF9-500g
LF9-2KG
LF9-5KG
LF9-20KG
Thickness
<0.3mm
Force Sensing Range
500g
2KG
5KG
20KG
Response Point
20g
20g
150g
200g
Durablility
>1,000,000 times
Initial resistance
>10M ohms(no load)
Response time
<1ms
Recovery time
<15ms
Working Temperature
(-20C to 60C)
Size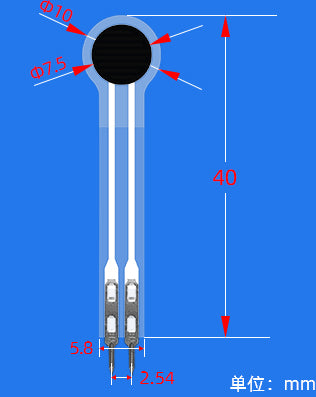 Using a simple circuit, the sensor can convert the pressure signal into an electrical signal with corresponding change intensity after sensing the pressure change.see below 2 reference.

Reference circuit 1)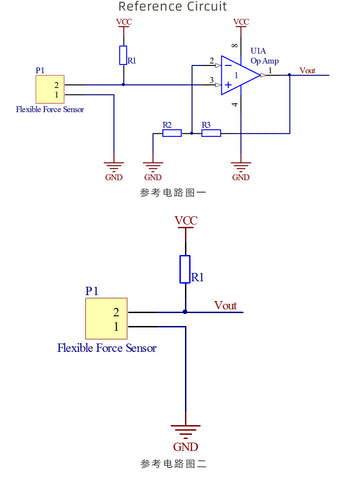 Reference circuit 2)
Also can use our multi-channel AD data collection module FSR-AD412 to read data easily,above mentioned LF9 series has AD data Vs Force sheet for reference.