---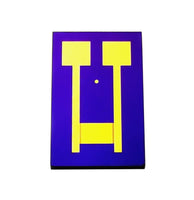 1um interdigital electrode IDE IDT Silicon-based x1pcs
 1pcs/Lot
Specification
1. Base material: The electrode substrate is monocrystalline silicon-  and silicon dioxide is grown on the surface of silicon wafer by thermal oxidation, with a thickness of 300nm
2. Boundary dimension: 5x8mm (thickness:0.52mm)

3. Line width: 5um, line spacing: 1um, interdigital pairs: 100

4. Metal layer structure: Cr/CU, thickness: 30nm/100nm

5. Electrode operating temperature range -150 ℃ - 500 ℃



6. It is mainly used for various chemical, physical and medical sensors with reliable performance and stable quality.